Toni Kroos Academy Coaching Day Düsseldorf
17.09.2023 Hochdahler Straße 129 Born 2007 – 2016
BOOKED OUT
Our Coaching Day concept stands for intensive and concentrated training. On 17.09.23 we will be in Haan near Düsseldorf to offer you the first Toni Kroos Academy Coaching Day with the SSVG 06 Haan.
What you can expect is a intensive training with lots of helpful additional equipment, a place with like-minded people and our core team of the best Academy coaches from the region.
Secure a coveted spot in your age group and be there when we call for training & fun with our professional and ambitious coaches.*
This event is fully booked, unfortunately we have no more places available. Stay tuned as we will be releasing more coaching days throughout the year.
*Currently a visit from Toni is not planned for this event.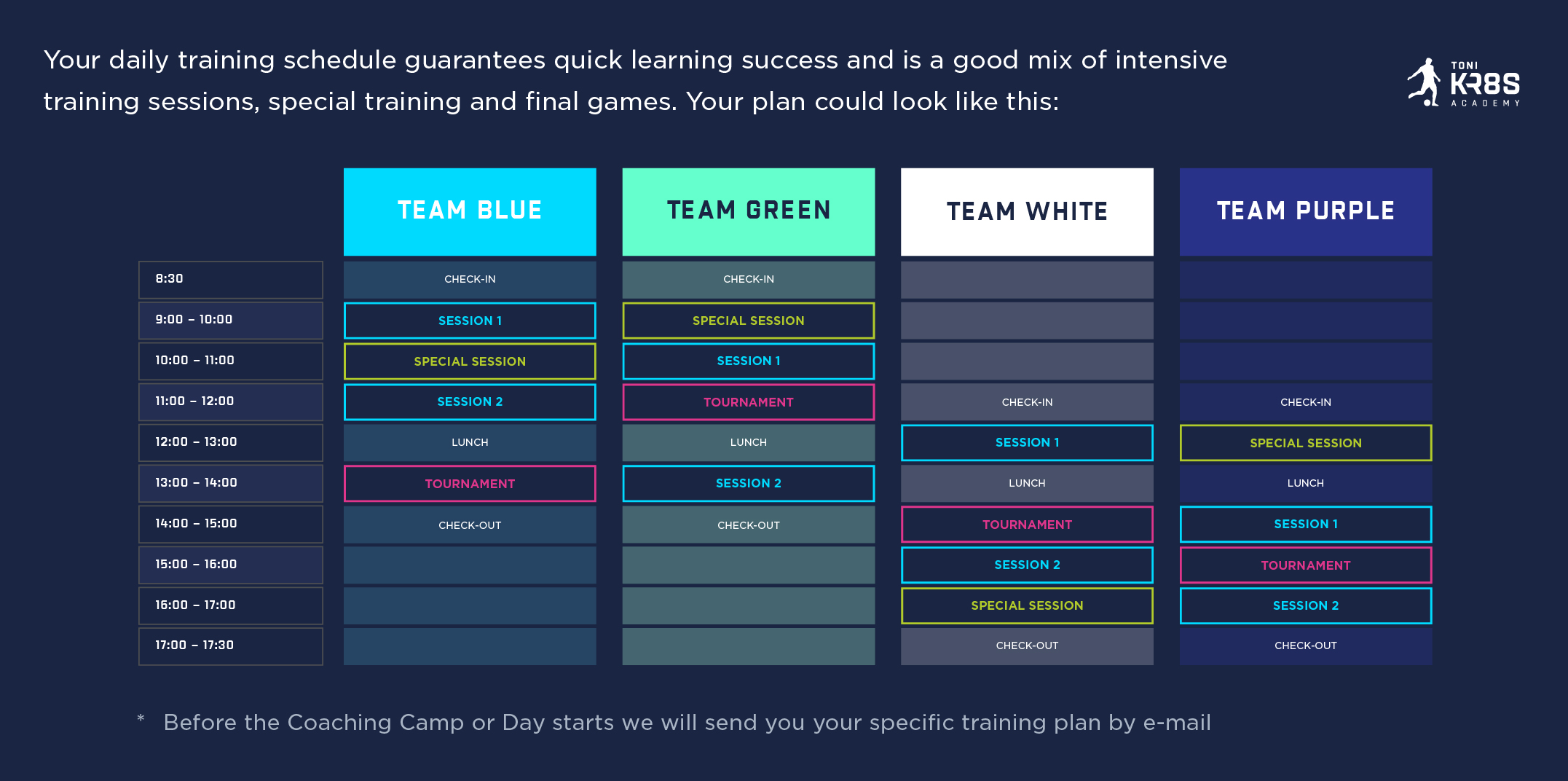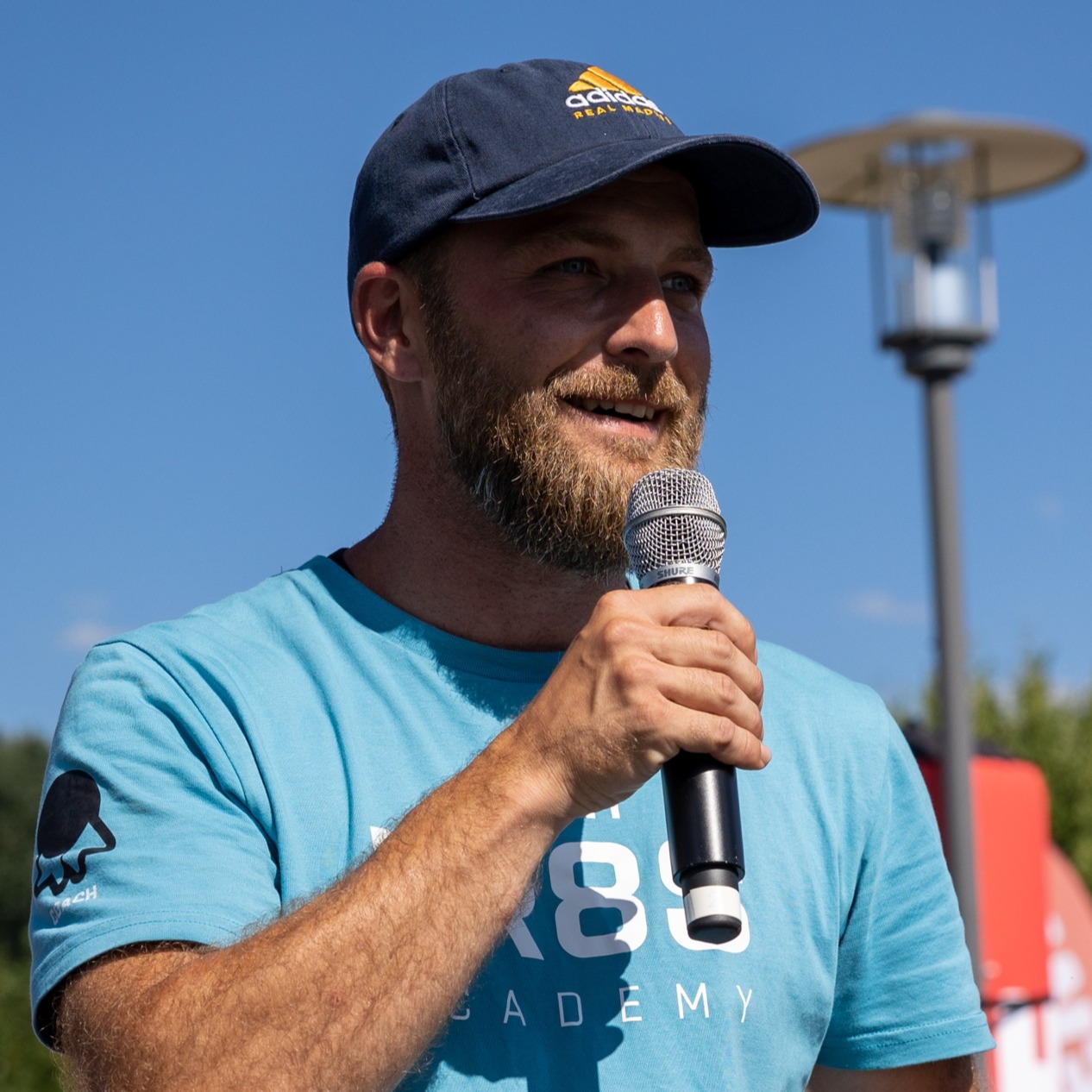 Robert Peucker
35 years Rostock Toni Kroos Academy
Let's have fun training!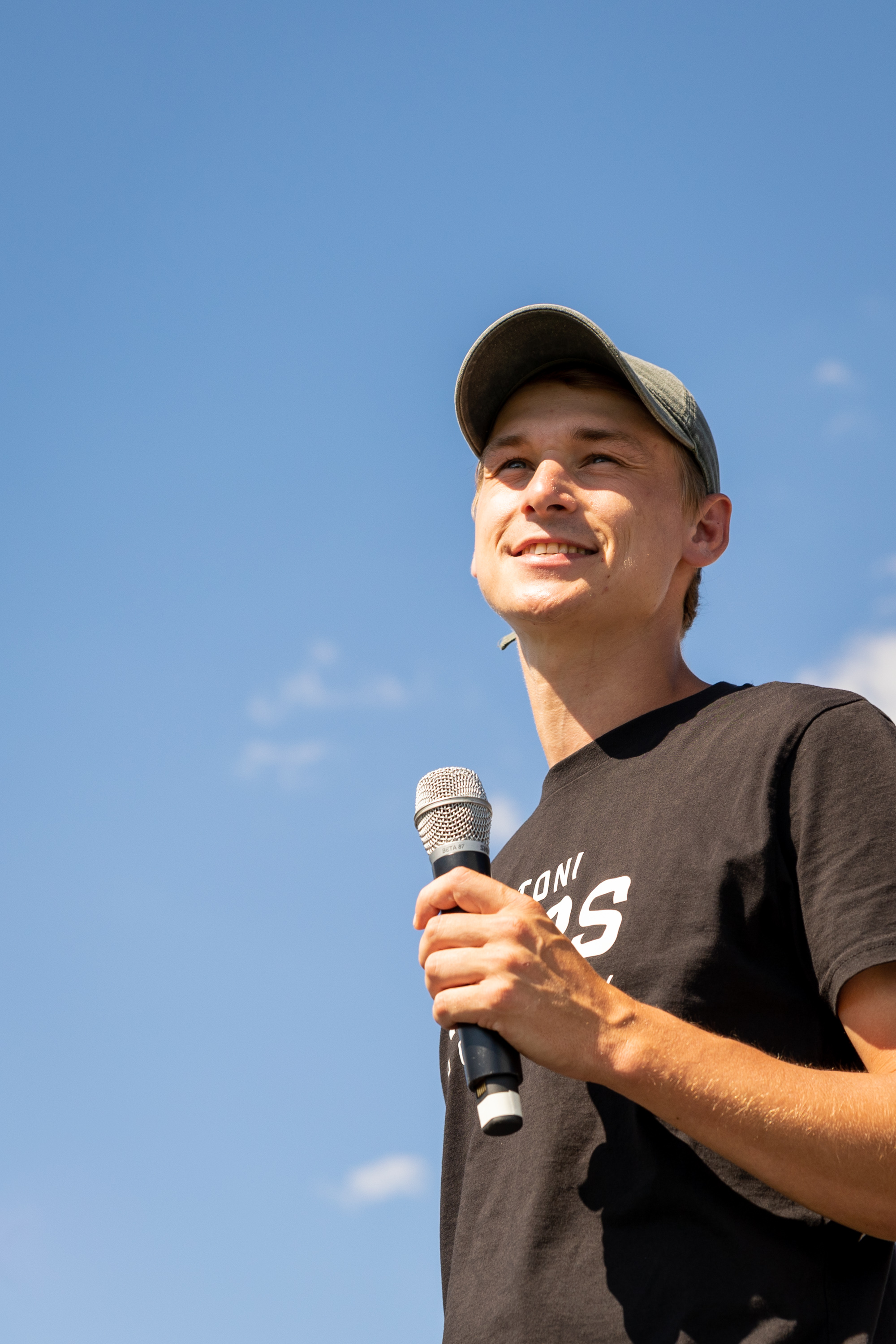 Jakob Wense
29 years Berlin Toni Kroos Academy
Just train it.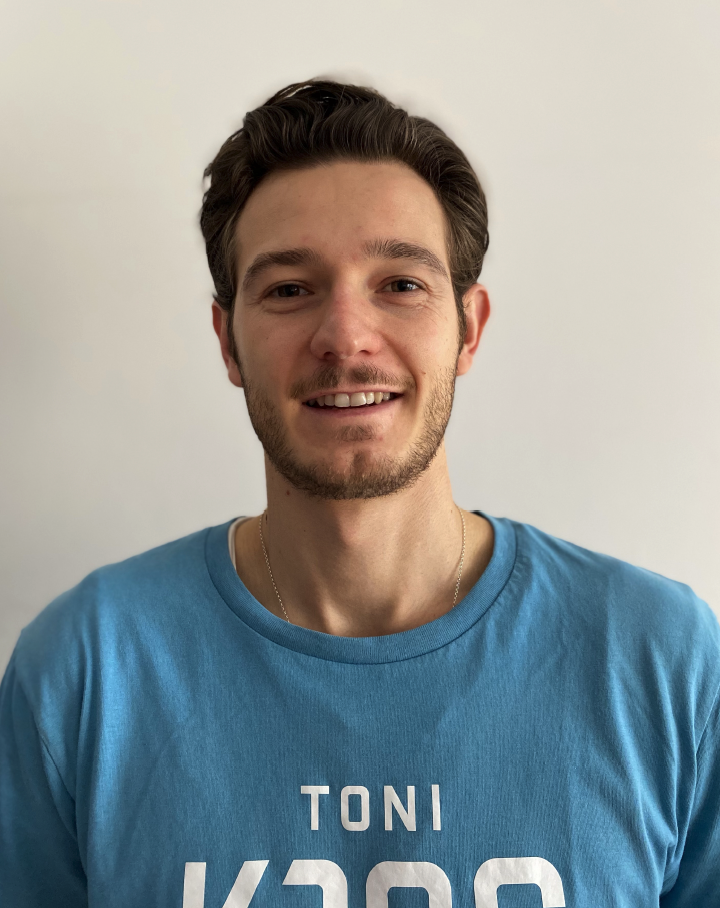 Jonas Mannshausen
29 years Cologne
Standstill is regression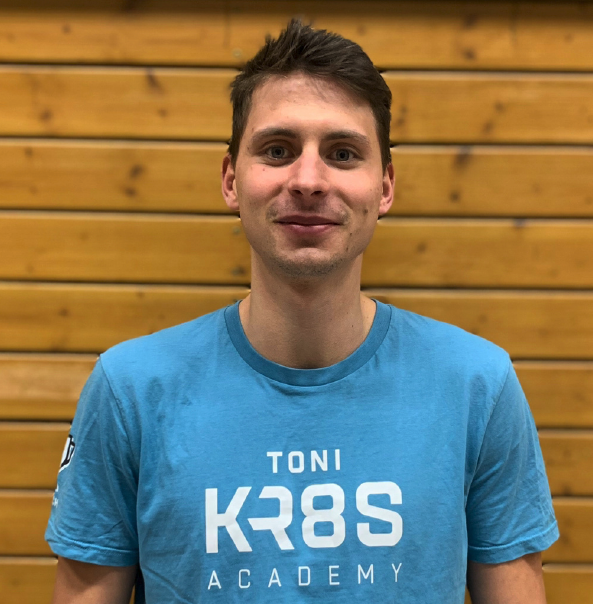 Valentin Blass
28 years Cologne
I can accept failure, everyone fails at something. But I can't accept not trying.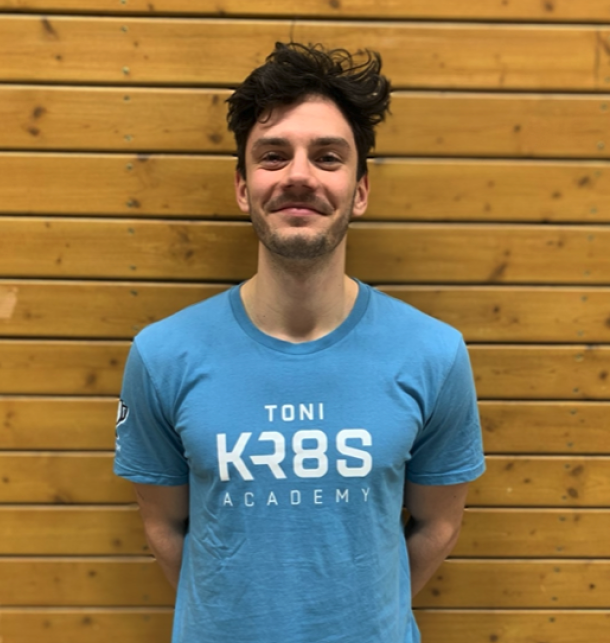 Jacob Engelhardt
26 years Cologne Deuter TV
Let's go!
Compact and intensive training according to the Toni Kroos Academy concept, integration of the training app, age-appropriate social program, qualified coaching teams, jersey set, catering and lots of fun.
Our coaches have qualified for the Academy with passion, know-how and great pleasure in football. Under the guidance of Toni Kroos, they teach you the contents of his personal training concept.