Learn what counts in football
360° Toni Kroos
Excercises and skills that have shaped me and my career – from youth football to World Champion.
All drills are selected myself and are shown and explained through videos.
Understand my perspective on football through tactical analysis and become a strategist on the pitch.
Exclusive interviews on all areas of my career and private stories – authentic and up close.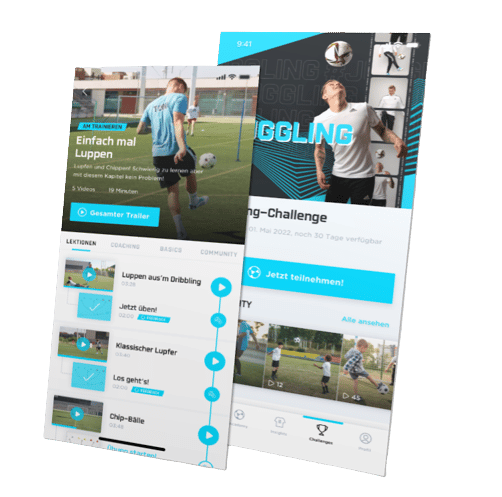 The truth this is a marvel, I love it so much, everything well explained, detailed, everything is good, I would give 1000 stars if possible, it is the best Football app that can exist and more that is explained by the great Tony Kroos, I love it, I'm very excited because I finally found something I was looking for a long time, thank god and Tony for this great App ⚽♥️🔥
Josué Martínez
The best free and fast app to be better at football.
Melquisedec Perez
What a great app that has helped me to improve in different aspects.
cesar
Very good app I learned how to dribble and hit the ball harder 10/10
Omar Porcayo
This app is amazing it's just gonna get you to the next level 👌👏
Mohamed Yasser
It's really the best app ever I always learn football from this app
M7u محو
The best online academy ever
Matthews Jonathan
The Training App that really makes you better!
Individual and personal
The first football app with personalized feedback – from academy coaches worldwide.
Expand your online training with training camps in your area!
Train together with me, your friends and the entire world.
Send me your questions and have a chance to receive my feedback on your game.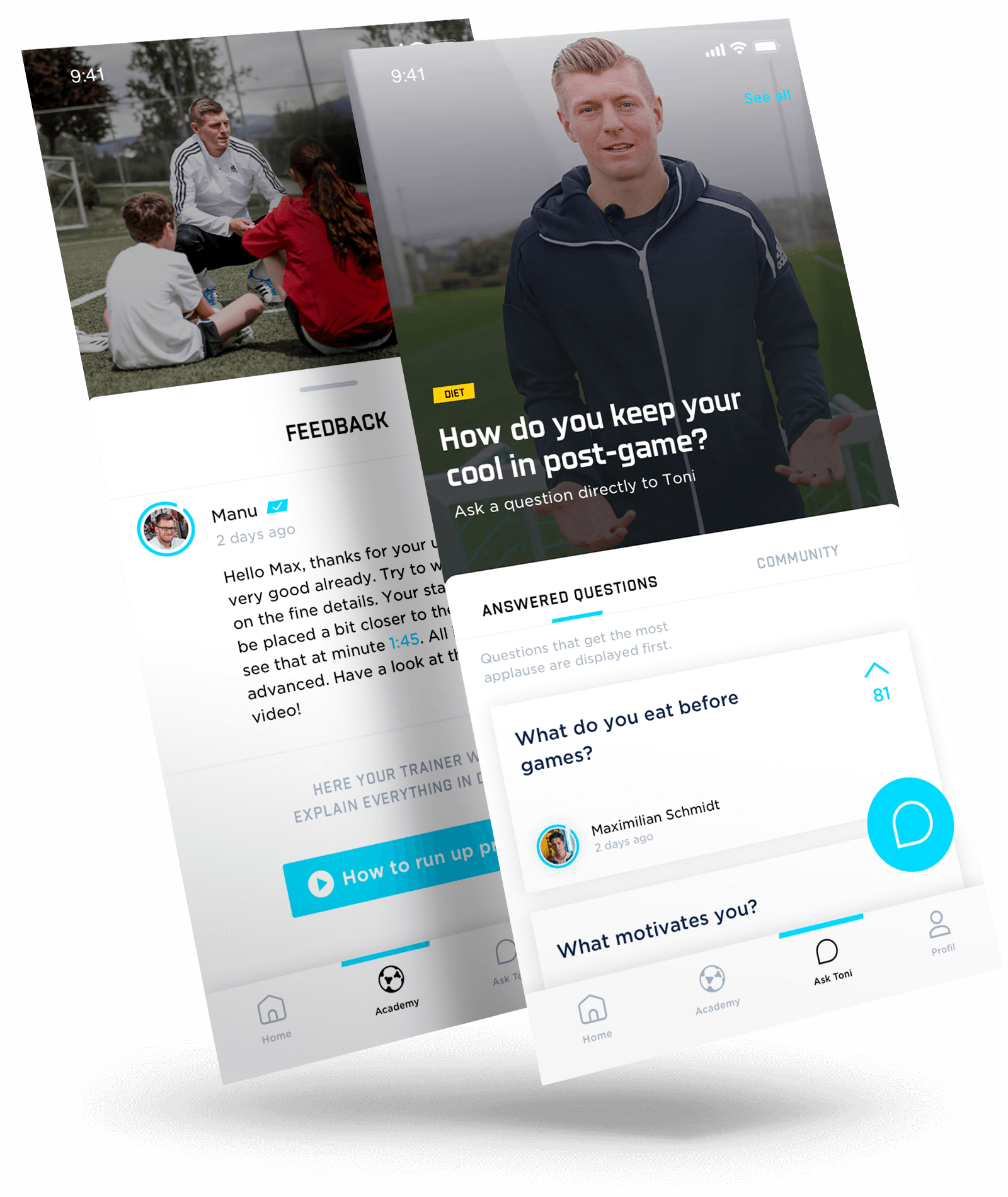 0
Mio
Social Media Follower